Our technology
Promotes the knowledge of Pharmaco-toxico-vigilance and personalized-precision medicine to avoid drug-adverse events.
Helps address barriers in medicine and laboratory science to enable the adoption of personalized medicine.
Benefits patients and the health system.
Innovation
We introduced a personalized approach to the treatment of several chronic diseases:
Alzheimer's Disease (AD)
Alcoholic (ALD) and non-alcoholic liver disease (NAFLD)
Viral hepatitis
Metabolic diseases (MAFLD)
Inflammatory bowel disease (IBD)
Hepato, neuro, entero, cardio and dermato-toxicities
Our Guarantee:
The use of organoid cultures is innovative.
The laboratory procedure contains a clear rationale.
The results are compared to standard therapies or/and adequate controls.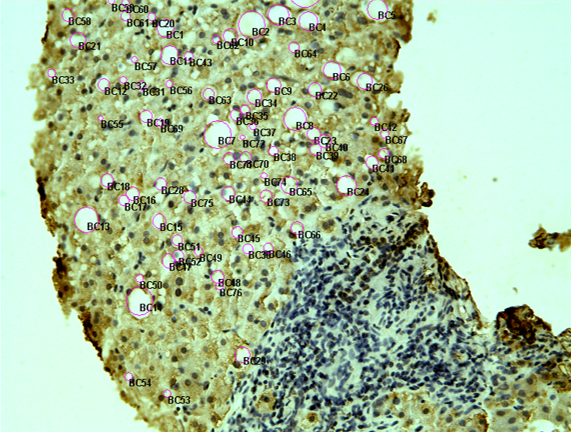 Priorities
Education on personalized medicine
Collaboration: In Vitro Drug Safety and Biotechnology has partnered with clinical specialists affiliates with the universities of Toronto, Louisville, Washington, Nebraska, as well as universities in Europe, Israel, Jordan, Australia, Japan and Uruguay
To introduce non-invasive biomarkers to characterize diseases and to monitor therapies
Dr. Manuela Neuman, Founder and CEO
Published 25 book chapters, 150 peer-reviewed papers
Her papers have been cited 19,500 + times.
Funded for studies in drug-induced liver injury, viral-induced liver disease, inflammatory and autoimmune diseases; alcoholic and non-alcoholic liver disease, neuro and dermatotoxicities as well as inflammatory bowel disease.
Focuses on nutrition, i.e. vitamins, fatty acids, phospholipids, and methyl donors' effects on epigenetic mechanisms and liver pathology.
Read more about Manuela's research and publications
In Vitro Drug Safety & Biotechnology is a full-service, clinical reference and research laboratory focused on partnering with hospitals to support their role in community-based medicine.
In Vitro Drug Safety & Biotechnology offers:
A unified process for ordering and reporting both clinical and anatomic pathology testing services
A comprehensive menu of both clinical and anatomic pathology laboratory services and cutting-edge molecular diagnostics
Access to clinical expertise within a network of toxicology specialists and clinical chemists
Support "special analysis" testing and monitoring clinical trials in: Allergy and Immunology, Clinical and Experimental Pharmacology, Toxicology, Dermatology, Gastroenterology, Genetics, Hepatology, Infectious Disease, Neurology, Oncology, Pathology, Rheumatology
1.   Non invasive biomarkers for inflammation in serum and their expression in tissue
Non invasive biomarkers for inflammation in serum and their expression in tissue
Recent studies strongly suggest that due to the limitations of liver biopsy as well as the improvement of the diagnostic accuracy of biochemical markers, liver biopsy should no longer be considered mandatory to monitor in patients with chronic liver disease. 
The markers have specificity for the disease (frontal lobular dementia, Alzheimer's disease, hypersensitivity syndromes due to different drugs, alcohol-induced hepatitis, non-alcoholic steatohepatitis, drug-induced hepatitis, viral hepatitis B or C alone or in combination with HCV as well as skin diseases).
ELISA and Multiplex analysis
IL
Interleukins 1, 2, 3, 4, 5, 6, 8, 10, 12, 15, 17, 18, 23, 26, 37
Adiponectin
IFN-alpha, gamma, lambda

Interferon
Integrins
Leptin

MIP, MPT
Metalloprotease and inhibitor of metalloproteinase
RANTES
Regulated on activation normally T-expressed and secreted
TLR
Tall receptor 1 and 2
TNF-a
Tumor necrosis factor alpha
TNFR1
Tumor necrosis factor receptor 1
TNFR2
Tumor necrosis factor receptor 2
VEGF
Vascular endothelial growth factor and its receptors
Price/analysis 120$ + HST
| | |
| --- | --- |
| AIF | Apoptosis-inducing factor |
| AP30 | Apoptosome |
| AP-1 | Activator protein-1 |
| Apaf-1 | Apoptotic protease activating factor-1 |
| Bad | Bcl-2 family member; pro-apoptotic protein |
| Bak | Bcl-2 homologous antagonist/killer |
| Bax | B-cell lymphoma X protein |
| Bcl-2 | B-cell lymphoma-2 |
| Bcl-XL | B-cell lymphoma X protein, long |
| BID | BH3-interacting domain death agonist |
| CAD | Caspase-activated deoxy-ribonuclease |
| FADD/FAS-L | Fas-associated protein with death domain/Fas-ligand |
| FLICE | FADD-like interleukin-1 converting enzyme |
| FLIP | Fas-associated death-domain like interleukin-1 converting enzyme inhibitory protein |
| | Free Light/heavy chain Quantitation in serum  |
| IAP | Inhibitor of apoptosis |
| ICAD | Inhibitor of caspase-activated de-oxyribonuclease |
| ICE | Interleukin-1b converting enzyme |
| M-30/M-65 | Mitochondrial apoptosis-30/Mitochondrial necrosis 65-factors |
Price/ analysis 190$ + HST
The measurements may be used to assess the degree of liver fibrosis and cirrhosis in chronic liver disease and should be recommended as an alternative to liver biopsy.
| | |
| --- | --- |
| HA | Hyaluronic acid |
| TGF-b | Transforming growth factor beta |
| TGF-b R-I | Transforming growth factor beta receptor type I |
| TGF-b R-II | Transforming growth factor beta receptor type II |
Price/analysis 120$ + HST
4.   Estrogen and Androgen Receptors
Estrogen receptor alpha and beta
Androgen receptor alpha and beta
Price/analysis 250$ + HST
Cytochrome P450 2E1 – activity and induction needed to produce toxic metabolites of drugs such as acetaminophen or ethanol
Price/analysis 350$ + HST
6.   Immuno-histological markers for cytokines and apoptosis
To elucidate the integration of the immune system at the cellular level and programmed cell death in the process of inflammation in disease.
a – Specific Fibriomyalgia test, including the determination and interpretation of 5 different cytokines.
Price/analysis 750$ + HST
b – Neuro-inflammation to distinguish between Fronto-Temporal Dementia and Alzeheimer's Disease.
Price/analysis 950$ + HST
The work bridges many different levels of analysis including molecular, cellular and cognitive approaches. The cellular and molecular research focuses not only on the underpinnings of normal brain/mind immunologic function an inter-disciplinary research that investigates the role of inflammation and repair as well as the genetic and environmental links to cognitive status.
This analysis will provide a solid basis for further research designed to enhance our understanding of how patients with dementia function, and will hopefully pave the way for future studies that will include the role of of non-invasive biomarkers in monitoring the severity of the disease.
7.   Lymphocyte toxicity assay
Ancillary testing an in vitro lymphocyte toxicity assay is a useful diagnostic tool for severe and life-threatening reactions to drugs such as hypersensitivity syndrome reactions where re-challenging with the culprit drug is not a viable option.
The test has been developed for the fast isolation of human peripheral blood mononuclear cells (PBMCs) from 1-8 mL of freshly drawn anti-coagulated whole blood. Isolated PBMCs are suitable for various applications, such as co-cultures like functional immune cell assays, cytokine expression studies, or immune monitoring of several viral and bacterial infections as well as immune diseases.
In vitro testing in the setting of drug-induced hypersensitivity syndromes as well as defining the pathophysiology of these reactions and aid in the diagnosis and management of other severe drug-induced syndromes. The intention is to develop and perform better diagnostic methods to discriminate between immune and non-immune reactions.
Assay was validated for

Sulphonamide antibiotics
Antiepileptics
Antipsychotics
Protease inhibitors
Antiviral medication
Non-steroidal Anti-inflammatory
Steroids
Anti-gout therapies
Anti-psoriatic medication
Biological therapies
Check-point-inhibitors
Vaccines
Immuno-based reactions

Key markers for defence of the tissue against oxidants: glutathione (oxidized and reduce)
Detoxification enzymes

Drug-drug interactions

Alcohol + drug of use
Heroin and drugs of use
Drugs of abuse and anti-psychotics
Cannabis
The price should be obtained separately for each case. It depends on the number of medications and combination of medications required.
Price/analysis 2500$ + HST
Manuela Neuman Ph.D., FACB
Director In Vitro Drug Safety & BioTechnology
Banting Institute, 100 College Street, lab 217
Toronto, ONTARIO, CANADA, M5G 1L5
Tel – Office: 416-398-4880
m_neuman@rogers.com