In Vitro Drug Safety and Biotechnology
In Vitro Drug Safety and Biotechnology represents innovators, scientists, laboratory medicine & clinical specialists and their collaborators to enable effective, personalized medicine
In Vitro Drug Safety and Biotechnology focuses on the link between the clinical issues of an individual's medications, diagnoses and treatment of adverse effects and toxicities of therapeutics, as well as exposures to drugs of misuse and environmental toxins.
About In Vitro Drug Safety and Biotechnology
Our technology
Promotes the knowledge of Pharmaco-toxico-vigilance and personalized-precision medicine to avoid drug-adverse events.
Helps address barriers in medicine and laboratory science to enable the adoption of personalized medicine.
Benefits patients and the health system.
Precision, personalized medicine
In 2004, when we opened our lab, we introduced an innovative individualized approach of "pharmaco-immuno-genomics" to identify individuals at an elevated risk of drug toxicity or a lack of drug efficacy. A precision medicine, this approach works by analyzing a patient's responses to drugs so that the clinician can adjust the doses of the drug or suggest other drugs.   
The laboratory offers a wide range of mitochondrial functional enzyme tests that aid in diagnosis and monitoring of persons with genetic diseases. These assays are unique as they assess the functional impact of specific genetic mutations and their potential consequences in disease presentation and clinical outcome.  
Poisoning is a significant health problem. Over the last few years, poison centers in various countries have provided medical information and advice to more than 120,000 patients and health professionals. In Vitro Drug Safety and Biotechnology is affiliated with poison control centers in Canada, Australia, Israel, Germany, France, Uruguay and US.
The laboratory is able to analyze many specimens. We have a direct connection to the International Association of Therapeutics, Drug Monitoring and Clinical Toxicology.
Clinic and research
Our clinical and research programs also focus on a wide range of clinically important therapies-related issues: Pharmacovigilence, drug metabolizing enzymes, drug transporters, endocrine and gynecological links to drug transport and metabolism.
Laboratory and clinical pharmaco-toxicology scope and our current research methodologies include not only molecular-level pharmaco-toxicology, but also the link to several groups of diseases.
What we do
Diagnoses and treatment of adverse drug reactions are complex. Some individuals are susceptible to them, while others are resistant.
Although they are mostly rare events, certain age groups are clearly at risk. In addition to these medication-related problems, different individuals are susceptible to environmental toxins such as lead and mercury, and/or pollutants and plant and animal poisons.
Our expertise lies in this broad range of medication- and toxin-related problems. We combine knowledge and skills with specialized approaches in sciences of drugs and toxins.
We use important technology such as immuno- and pharmacogenetics. Our lymphocyte toxicity assay extracts information on individual susceptibility to drug toxicity from their cellular reaction to a therapeutic. We interpret the results, taking into account other drugs individuals take, as well as their underlying diseases. We provide explanations of the possible causes of their drug- and toxin-related problems, as well as design management plans and prevention strategies with patients and their families.
Expert technicians.
Patented technology.
Fast results.
We provide analysis on a case-by-case basis, including existing conditions and medications.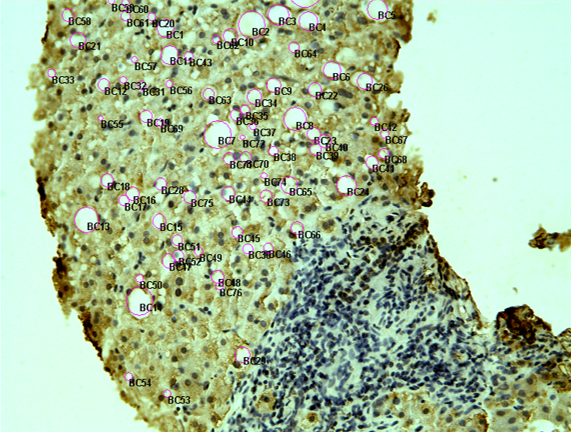 Contact us to schedule an analysis or a consultation
Ask An Expert.
We invite your questions and feedback.  Ask us about your case.
Experienced
Decades of work in toxicity analysis
Flexibility
We do individualized analyses based on conditions and specific situations
Recognized
With over 150 published articles and reviews, our approach has been thoroughly vetted
Our Location
Banting Institute, 100 College Street, lab 217
Toronto, Ontario, M5G 1L5
CANADA